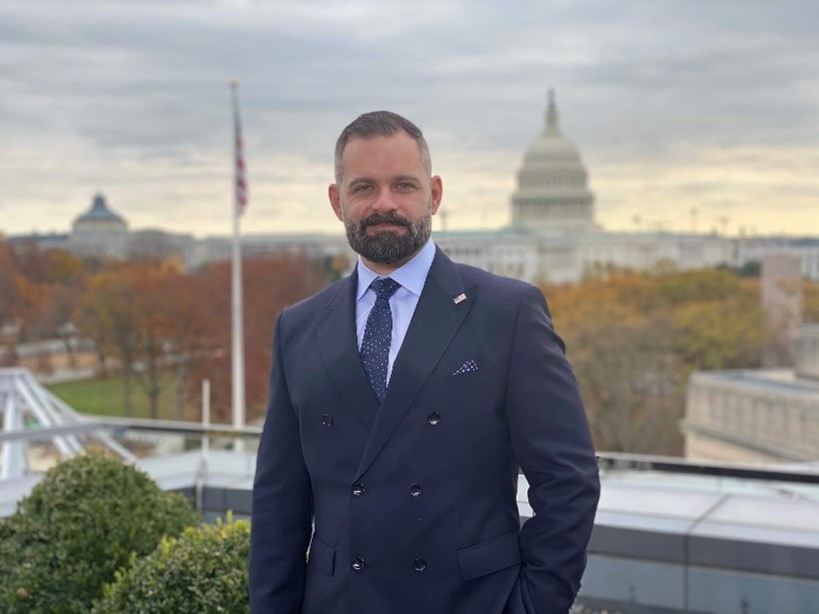 Rep. Cory Mills Addresses SCREC
Rep. Cory Mills Addresses SeminoleGOP
On Aug. 17, U.S. Congressman Cory Mills (FL-07) addressed the members of SCREC to report on the current state of affairs in Washington, D.C., and his efforts to protect American values, the Constitution, and our unalienable rights.
Cory Mills went through a number of bills he has sponsored or supported that have been introduced or passed by the House including:
H.R.863 aimed at ending the sexualization of children in our public schools by holding publishers accountable for their role in providing visually explicit materials to school-age children
H.R.277, the Regulations from the Executive in Need of Scrutiny Act of 2023, or the REINS Act, aimed at increasing legislative oversight of executive agencies' rulemaking authority by requiring a congressional approval process for a major rule (one that has significant, harmful financial or economic impacts to businesses or consumers, or financial implications to the U.S. economy greater than $100 million)
H.R.26, the Born-Alive Abortions Protections Act stipulating requirements for care by practitioners in the case of a child born alive following an abortion or attempted abortion
To date, several conservative bills have passed the House only to languish in the Senate. Rep. Mills urges all constituents to call their Senators and urge them to act on House bills they support that have passed. Legislation can be researched at www.congress.gov.
The Capitol Hill switchboard number is: (202) 224-3121.