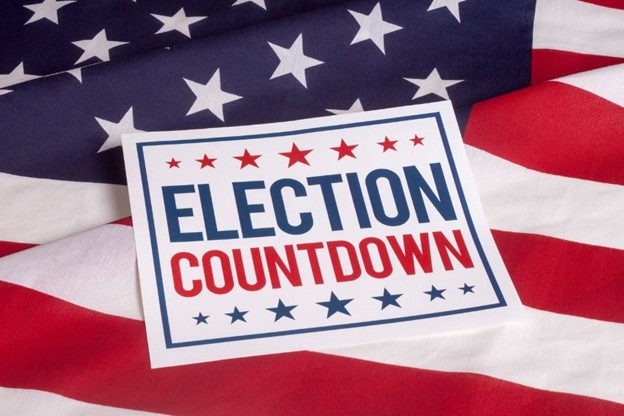 Seminole County Local Elections: Most city seats won by as little as 100–500 votes
Qualifying dates begin in less than five weeks
By Barbara Haiss Martin
With less than two months in which to qualify, two new challengers have joined five incumbents to run for seven city seats.
In Altamonte Springs, Mayor Patricia Bates (Dem), Commissioner Sarah Reece (Dem) and Commissioner Jim Turney (LPF) are all running unopposed, as is Oviedo Councilmember Natalie Teuchert (Dem).
Oviedo Mayor Megan Sladek (Rep) has challengers – Judith Delores Smith (Rep) who recently filed to run, along with Brady Duke (Rep), who has also filed.
As of press time, no candidates had filed to run for Lake Mary's two Commissioner seats, currently held by two Republicans, George Duryea and Justin York.
According to the July 2022 U.S. Census Bureau Report, population rates for the cities as well as the percentage of citizens under 18 – under voting age – are as follows:
City
Population
% under age 18
Potential voters
Voted in last election
Altamonte Springs
(2022)
45,538
19.1%
36,840
11,487
Lake Mary (2022)
16,765
19.3%
13,529
6,822
Oviedo
(2021)
39,580
26.0%
29,289
7, 010
In Altamonte Springs, while 11,487 voters showed up for the last election, only 2,990 residents showed up for the run-off for the District 2 Commissioner seat. This race ended with Mike Brunscheen (NPA) winning a 322-vote victory over Guerdy Remy (Dem). Republican Bob O'Malley won his District 4 seat during the General Election by only 110 votes.
In Lake Mary, Republican Robert Bagley lost to Republican David Mealor by just over 2,100 votes and Sidney Miller (NPA) won over Democrat Kristina Renteria by 572 votes.
Oviedo's last election in 2021 saw Republican Megan Sladek win by more than 67 percent of the vote (4,733) for Mayor, and Democrat Natalie Teuchert won her Councilmember seat by 314 more votes than Judith Dolores Smith (Rep). Smith is challenging Mayor Sladek in the upcoming election.
Considering a run for one of the city seats? Here are the qualifying dates:
How to get become a candidate:
Visit the Seminole County Supervisor of Elections website (and check out the Candidate Resources. Plus, also check in with the City Clerk of the City you are running in during the qualifying dates. See the information below.
www.voteseminole.gov/candidate-resources
Altamonte Springs
Qualifying Dates: Noon on Monday, Aug. 28, 2023 to 4:30 p.m. on Tuesday, Sept. 5, 2023
Positions up for Re-election:
Mayor (3-year term) Currently held by Mayor Patricia Bates (D) served since 1997 as a commissioner and since 2008 as Mayor.
Commissioner District 1 – Jim Turney (Libertarian Party of Florida – LPF) Served since 2017.
Commissioner District 3 – Sarah Reece (D) served since 1997
The City does not have term limits for these offices.
Interested Candidates should contact the City Clerk Angie Apperson at 407-571-8122. Appointments are requested.
Lake Mary
Qualifying Dates: Noon on Monday, Aug. 28, 2023 to Noon on Friday, Sept. 1, 2023
Positions up for Re-election:
City Commissioner Seat 2 – George Duryea (R) — Served since 1987
City Commissioner Seat 4 – Justin York (R) – Served since 2019
Lake Mary does not have term limits and Duryea is one of the longest serving city commissioners in Florida.
Candidates can pick up a qualifying packet from City Clerk Michelle McCurdy's office approximately one month prior to the beginning of qualifying week. McCurdy suggests calling her for an appointment at 407-585-1423 so she can go over the packet with you and answer any questions you may have.
Oviedo
Qualifying Dates: Monday, Aug. 7, 2023 to Noon, Friday, Aug. 11, 2023
Positions up for Re-election:
Mayor – Megan Sladek – (R)
Councilmember Group 1 Natalie Teuchert (D)
The City of Oviedo does not have term limits. Natalie Teuchart is finishing her first term, and Megan Sladek is finishing her second term.
A Candidate's Packet with more information may be picked up at the City Clerk Elianne Rivera's office or call her at 407-971-5504.
For additional information about running for office, check with the Seminole County Supervisor of Elections website at: www.voteseminole.gov/
Barbara Haiss Martin is an award-winning journalist who has lived in Seminole County with her husband, John, since 1972.
Learn more about your Seminole County Republican Party. Remember to follow us on Facebook!