August 2023 SCREC Subcommittee News

The August 2023 SCREC Subcommittee News was made possible by the Seminole County Republican Party
SCREC Subcommittee News
SCHOOL BOARD SUBCOMMITTEE UPDATE
Two Republican School Board members Amy Pennock and Abby Sanchez sit on the board with three Democrats and need our continued support, so if you can attend a school board meeting, please do so. Pennock and Sanchez are both up for election in 2024. A calendar of public meetings is available online at pcm.scps.k12.fl.us. Board meetings are held at the Educational Support Center (400 E. Lake Mary Blvd., Sanford, FL 32773). The August School Board meeting is on Aug. 15 at 5:30 p.m.
If you are interested in supporting the Seminole County Moms for Liberty Chapter, reach out to Chapter Chair Jessica Tillman at momsforlibertyseminole@gmail.com or visit their website: www.momsforliberty.org/chapters/seminole-county-fl.
THE ELECTION INTEGRITY (EI) SUBCOMMITTEE
Mike Lindell presents an Election Summit event, "The Plan Revealed," on Aug. 16-17. Visit lindellevent.com to get your free online gift and exclusive access to this live event!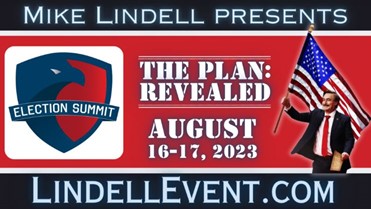 If you have an interest in election integrity and are able to help on EI projects, contact any member of the Election Integrity Committee or reach out to Chair Dennis Schoeppner at dschoeppner.screc@tutanota.com.
RPOF 'WAR ROOM' SUBCOMMITTEE
Ryan Allen, our point of contact for RPOF Chairman Chris Ziegler's War Room, which serves as a grassroots network for RECs. The goal is to help take our message of freedom to "every nook and cranny" of our state. Ryan is working to help coordinate communications between SCREC and the Republican Party of Florida. If you have news or information for Ryan, you can connect with him by emailing info@seminolegop.org.
LINCOLN DAY DINNER: Our 2023 Lincoln Day Dinner planning is still underway with the likely venue to be the Marriott in Lake Mary in the fall. More to come!
GET INVOLVED TODAY: We encourage SCREC members and non-members who are registered Republicans to volunteer for a committee. To connect with Chairs or to volunteer, email info@seminolegop.org. We especially need volunteers for the Community Outreach and Precinct Training and Accountability Committee.
We always need volunteers! Help share our love of liberty out in the community and reach new voters. If you can spare a few hours to help at a Seminole GOP community outreach event, please email info@seminolegop.org to get details on volunteer opportunities.