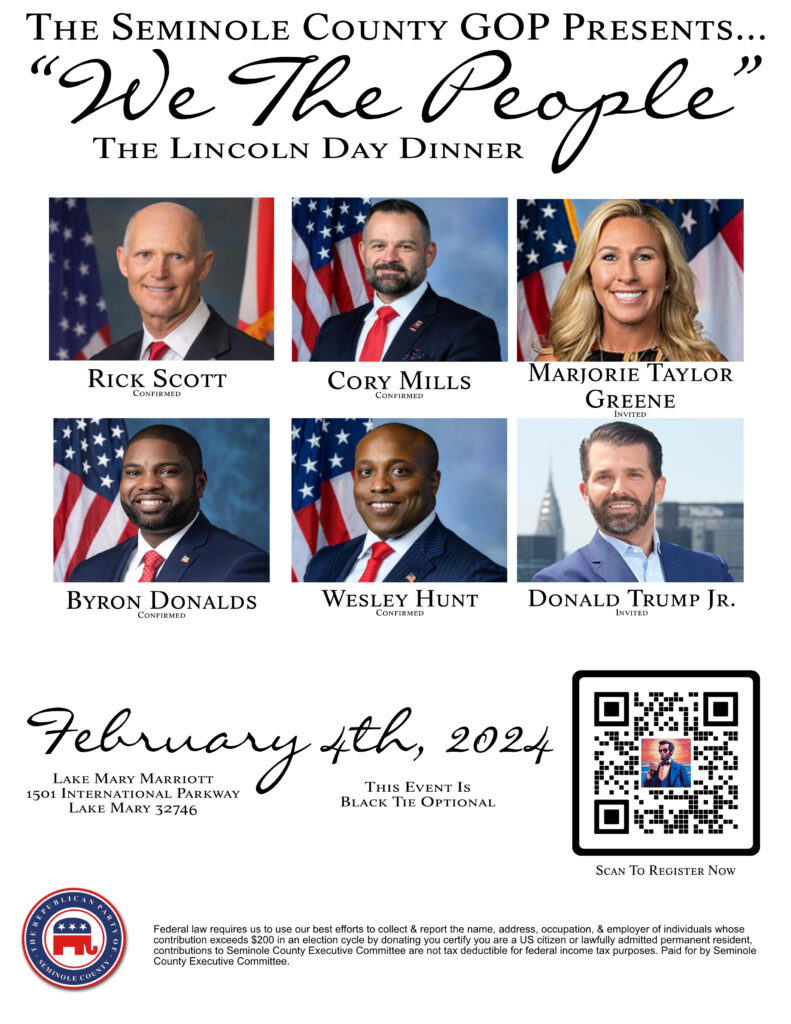 We Are The Seminole County Florida Republican Party.
We are the Party of Abraham Lincoln, who abolished slavery and kept America together.
We are the Party of Calvin Coolidge, who was the most fiscal conservative President in history.
We are the Party of Donald J. Trump, who believes in America, the freest nation in history.
It is time to get to work.
The Seminole County GOP's sights are set on 2024 and winning numerous elected offices for our Republican cause, for our County, and for the American People living in Seminole County Florida.
Now is the time we must work our hardest to maintain our Republican Majority in Seminole County Florida—we need your help speaking to neighbors, making phone calls, knocking on doors, distributing literature, and so much more.
By signing up, you will not only learn more about volunteer opportunities in your neighborhood, but you also will be a part of a national movement to protect our core Republican principles.
Sign up to become a local volunteer today, and one of our team members in your community will contact you with more information.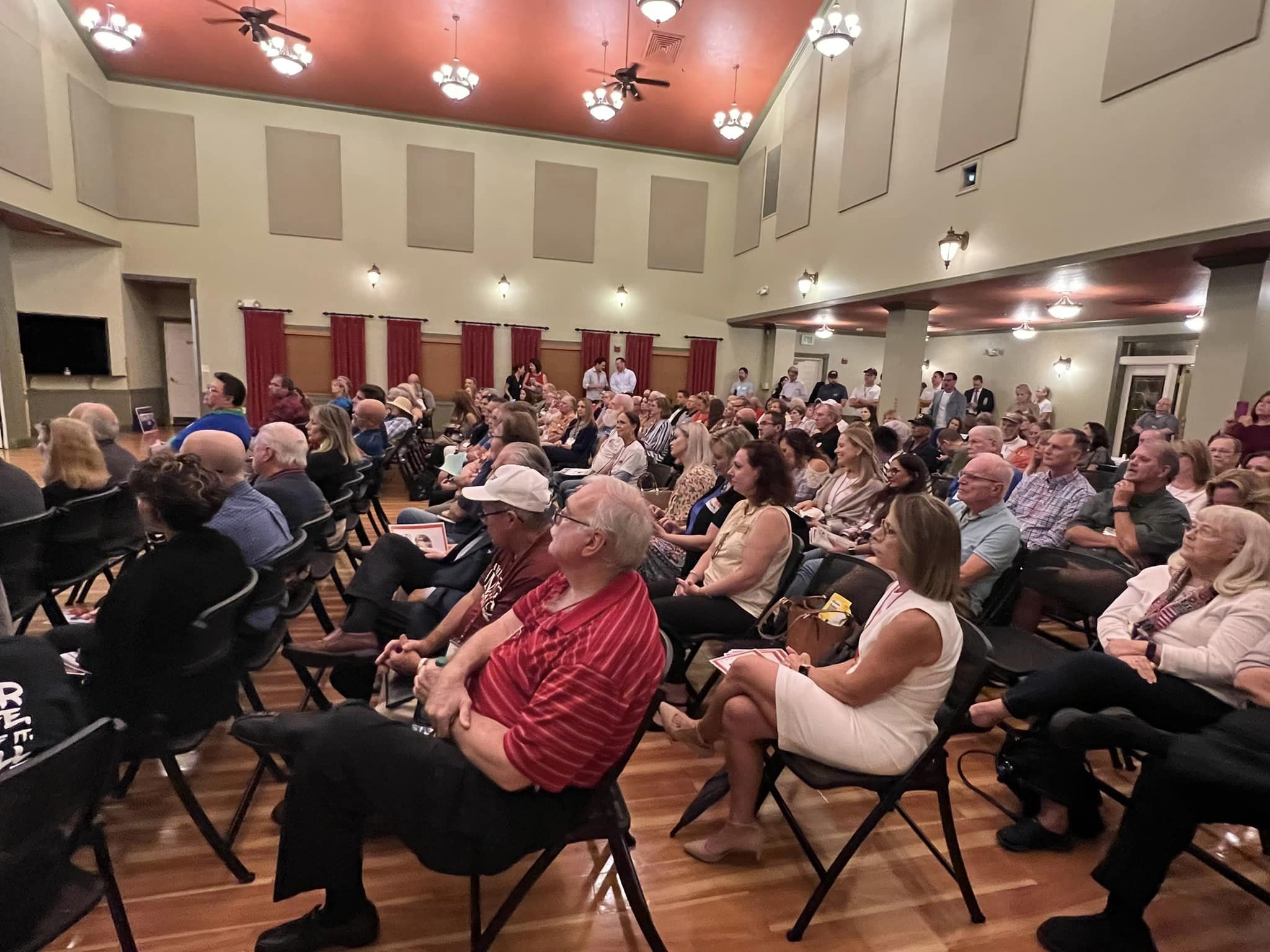 Founding of the Republican Party
On July 6, 1854, just after the anniversary of the nation, an anti-slavery state convention was held in Jackson, Michigan. The hot day forced the large crowd outside to a nearby oak grove. At this "Under the Oaks Convention," the first statewide candidates were selected for what would become the Republican Party.
United by a desire to abolish slavery, it was in Jackson that the Platform of the Under the Oaks Convention read: "…we will cooperate and be known as REPUBLICANS…" Prior to July, smaller groups had gathered in intimate settings like the schoolhouse in Ripon, Wisconsin. However, the meeting in Jackson would be the first-ever mass gathering of the Republican Party.
The name "Republican" was chosen, alluding to Thomas Jefferson's Democratic-Republican Party and conveying a commitment to the inalienable rights of life, liberty, and the pursuit of happiness.
Experience the magic of making an impact in your community by helping a qualified and dynamic leader get elected in Seminole County Florida!
We are the official Republican Party grassroots organization in Seminole County, Florida. It is FREE to join us.
And when you qualify, you'll serve as an elected Republican Party official known as a Precinct Committeeman or Precinct Committeewoman. Elections are often won or lost by the differences the grassroots make.
Join other American patriots, have fun, and win for Seminole County; for Florida; and for the United States!