2023 Local Elections Dates To Know
2023 Local Elections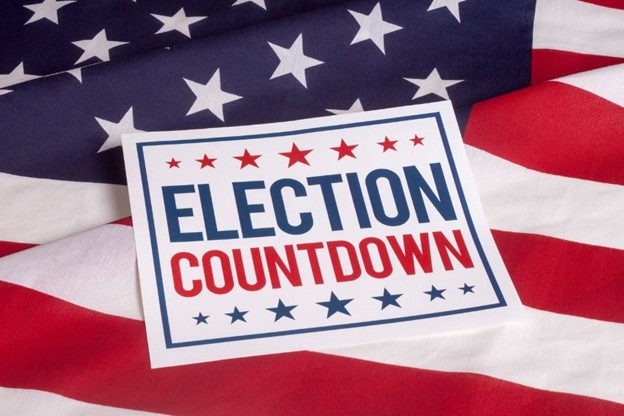 2023 Local Elections Dates To Know made possible by the Seminole County Republican Party
Dates to Know
2023
Aug. 23, 2023: First debate of the Republican presidential primary (Wisconsin)
Nov. 7, 2023: 2023 municipal elections may be held for Oviedo, Lake Mary and Altamonte Springs (based on results of candidate qualifying – see latest City Elections article).
Anyone who has not yet registered to vote in Florida must do so 29 days before the first election in which they'd like to vote.

2024
March 9-16, 2024: Mandatory Early Voting Period for Presidential Preference Primary Election
March 19, 2024: Presidential Preference Primary Election (PPP)
The deadline to register to vote in this closed-primary election is Feb. 20, 2024. Voters registered with those parties express their preference for the presidential candidate they would like to see representing their party on the General Election ballot in November 2024. After the PPP, designated political party delegates from Florida formally nominate the preferred presidential candidate at the respective party's national convention.
July 15-18, 2024: GOP National Convention at the Fiserv Forum in Milwaukee, Wisconsin
Aug. 20, 2024: State Primary Election Date(deadline to register to vote in this election is July 22, 2024)
Nov. 5, 2024: 2024 General Election (deadline to register to vote in this election is Oct. 7, 2024)
Source: Florida Division of Elections
For more information, visit voteseminole.gov or view the SOE Voter Guide.
ELECTIONS 2024
Here's what's on the 2024 ballot in Seminole County:
All five Constitutional Offices (including the offices of Sheriff, Property Appraiser, Tax Collector, Clerk of the Circuit, and Supervisor of Elections)
All four State Representatives
Three of the County Commission seats
Two School Board seats (Republicans Amy Pennock and Abby Sanchez are both up for election in 2024)
The Public Defender
The District Attorney
Florida's 7th Congressional District Representative
One U.S. Senate seat
View all Seminole County 2023 and 2024 candidates at: voteseminole.org/candidates.
Help get incumbent Grant Maloy on the ballot in 2024 for Clerk of the Circuit Court: Download your petition and follow the return instructions. Visit GrantMaloy.com for more information on Grant's campaign.
Paid for by the Seminole County Republican Executive Committee.
Not authorized by any candidate or candidate's committee
Vote by Mail Laws
A law passed in 2021 (SB 90) requires voters to re-request mail ballots if they plan to vote that way in the future. Vote-by-mail requests now last for two years instead of four. Visit MailBallotRequest.org or call 407-585-VOTE (8683) to start voting from home.
All requests for Vote by Mail ballots that were in place prior to the law's effective date (5/6/21) were valid through the end of 2022 and are now voided.
One vote-by-mail request covers all elections through the end of the calendar year of the next scheduled general election unless the voter specifies an election period.
The last day to request a mail ballot be mailed to your address is 5 p.m. 10 days prior to an election.
Voted mail ballots must be received by 7 p.m. on Election Day at the Supervisor of Elections office. Mail ballots cannot be forwarded to other addresses by the United States Postal Service.
Voters also need to provide their Florida Driver's License number, Florida State ID number, or the last four digits of their Social Security Number, whichever can be matched to information on file with the Supervisor of Elections.
The law also bans ballot harvesting in Florida.
Visit the vote-by-mail page at Florida's DOE site for more information.
This law also updated voter registration processes including requiring the registration of any third-party collector of voter registration forms.
Questions? Email linda@lindatrocine.com to connect with State Committeewoman Linda Trocine or contact State Committeeman Jesse Phillips.
Last chance to qualify for a city race
Here are the qualifying dates:
Oviedo starts and closes first: Monday, Aug. 7, 2023, to noon, Friday, Aug. 11, 2023
Altamonte Springs dates: Noon on Monday, Aug. 28, 2023, to 4:30 p.m. on Tuesday, Sept. 5, 2023
Lake Mary dates: Noon on Monday, Aug. 28, 2023, to noon on Friday, Sept. 1, 2023
Contact the City Clerk in each of the cities: